On 28-29 July 2023, Kengo Suzuki, CTO of Euglena Co Ltd, delivered a keynote speech at the 3rd Health Tech Device Forum held at the Health Tech Innovation Hub (HIH) in Morioka, Iwate Prefecture. He spoke about how Euglena has promoted its business from its launch to the present. He also proposed that the concept of "Planetary Health", which aims to achieve health from the earth, is important for the future of the healthcare industry, and that science and technology are essential to realising this concept. A lively discussion took place during the Q&A session.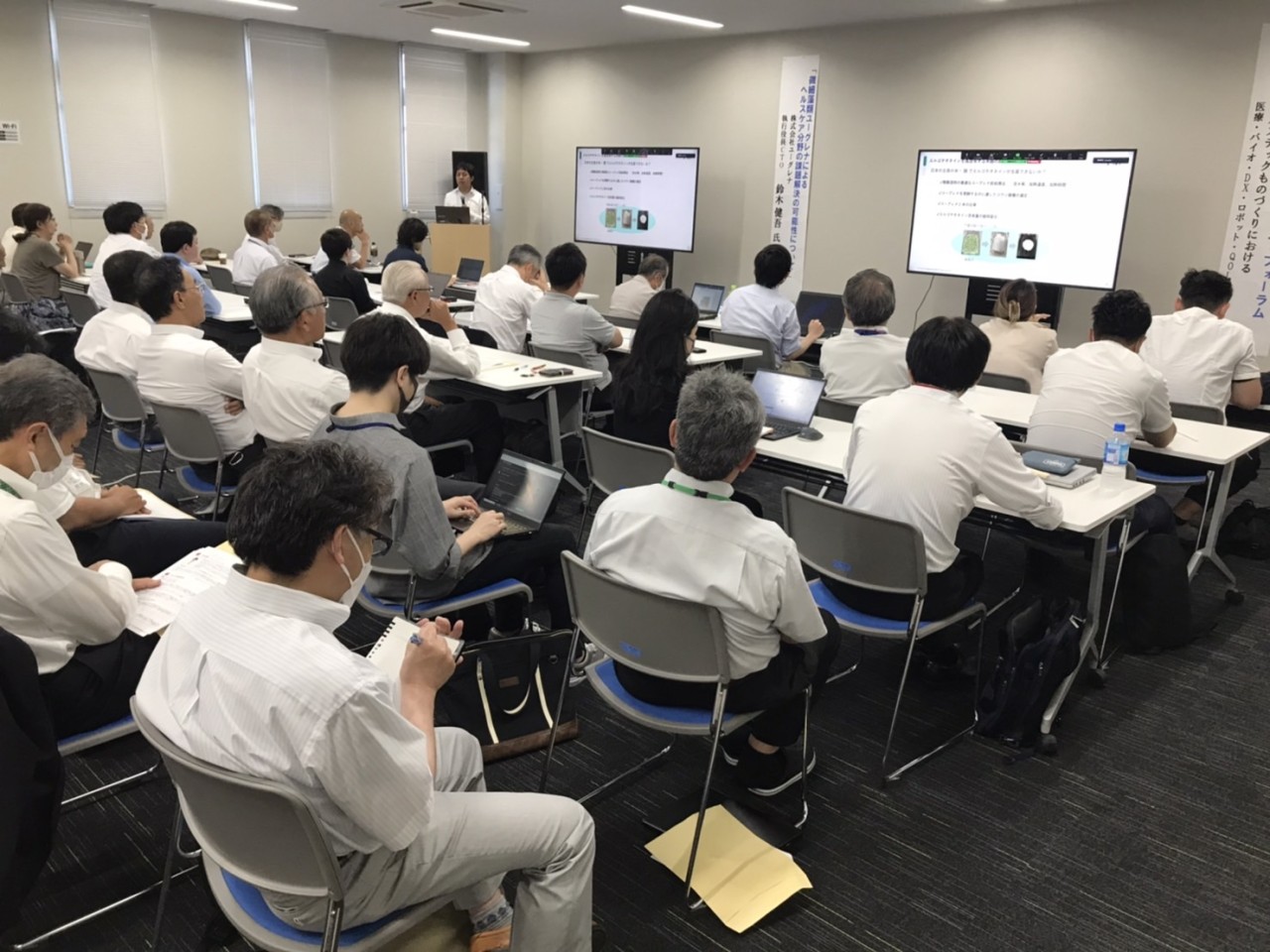 Lecture.
HIH was opened with the aim of stimulating the local economy through the creation of new products and businesses by concentrating core health tech-related companies in Iwate Prefecture and promoting industry-academia-government collaboration and joint research and development. Currently, 13 health tech-related companies are housed in the HIH.
Here is an introduction to the admission company Icams Labs Ltd.
Iwate Prefecture, a former production area of southern iron, has many companies that have developed from metal precision machining technology and possess plastic precision injection moulding technology. By linking these local manufacturing companies, knowledge from Iwate University and its own mechatronics technology, Icams Labs has developed, mass-produced and sold a micro actuator using an ultra-compact gear reducer. Life science instruments that use this technology, such as the pipetty, a compact, high-precision motorised pipette, and the CytoAuto, a compact automatic culture medium exchange system, have led to the promotion of many studies due to their accuracy and reduced burden on the experimenter.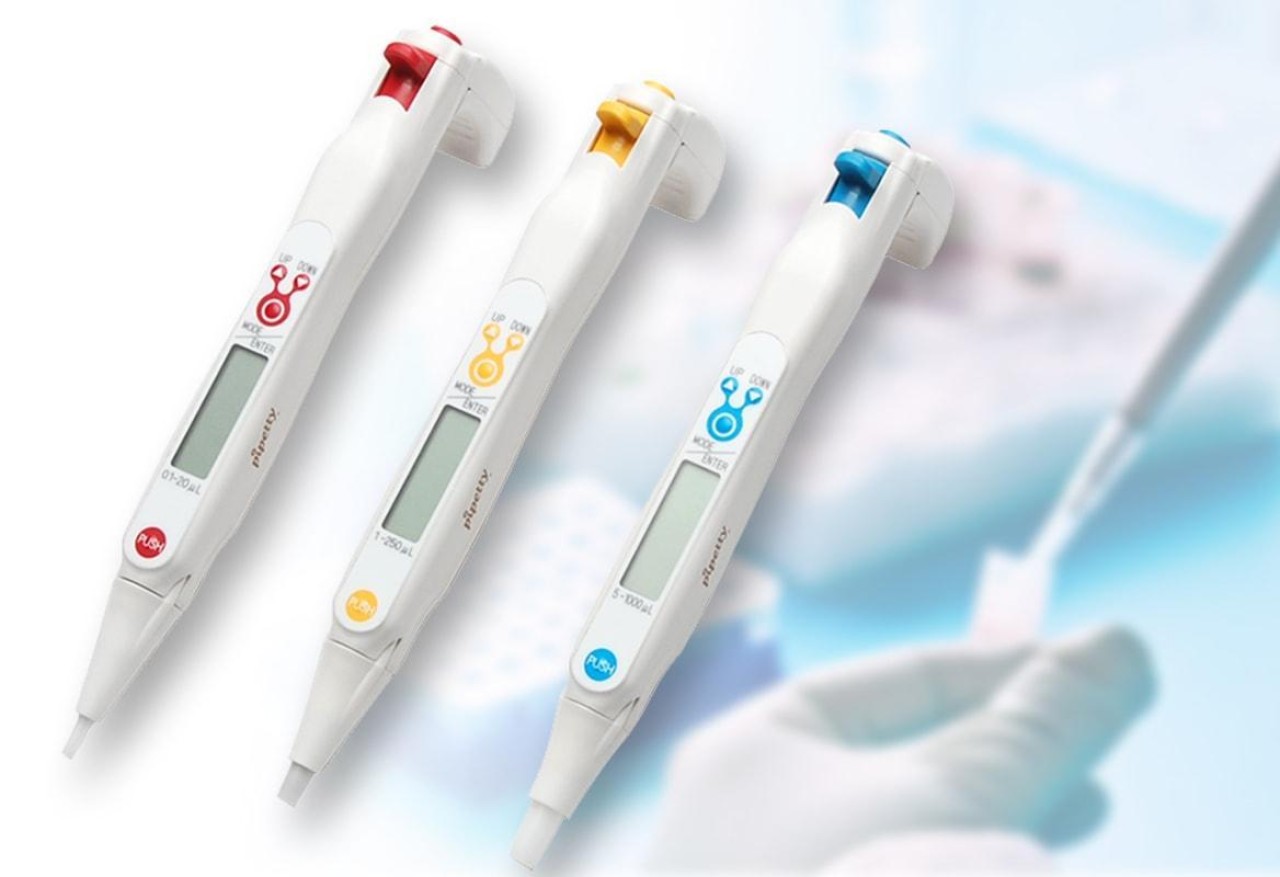 PIPETTY, a compact, high-precision motorised pipette.
In this forum, the businesses and technologies of the admitted companies and related companies were introduced, and there was a lively discussion on further development. Invited lectures from Taiwan and South Korea were also given on the current situation and prospects for international health tech. In addition, high school and university students presented their research and exchanged ideas for the development of future health tech technologies.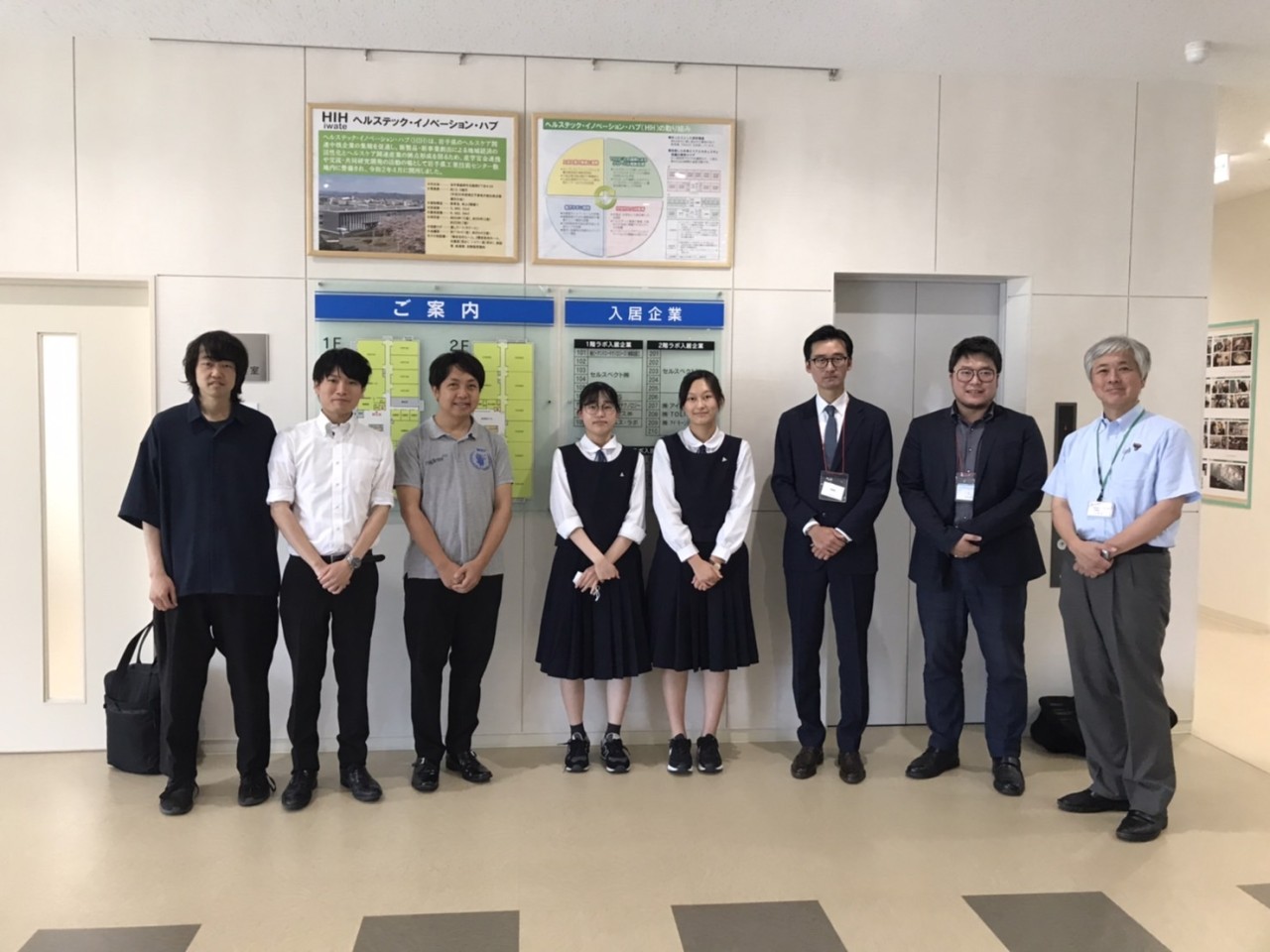 Group photo with speakers from Taiwan and South Korea and high school students who presented their research.